My son Jeff is training for a 100-mile race. He wanted to run segment 6 of the Kenosha pass which is a 30-mile run up 5000 feet in elevation through some snow as part of his training. He asked me if I would drop him off and then pick him up in Breckenridge. The run would take about 9 hours. That meant a day of fun in the Dillon, Silverthorne, and Breckenridge area in the mountains. Of course, I said yes because I wanted to be a part of his training and I thought it would be fun for my son Nick and me to get away to the mountains. As we were planning our day, Nick said why don't we ice skate in Breckenridge. He remembered that we had planned to skate in Keystone in March, but the skating was closed.

My mind started whirling. This could be it. The first time on the ice since I was pregnant with my son Nick. And there is more to the story. When I was young my brother and I both skated at a figure skating club. His dream was the Olympics. I didn't have that kind of dream, but I loved the sport. The day my brother died when he was 15, I stopped skating. Later throughout the years, I would get on the ice with my kids occasionally. Growing up, we lived in Northern MN, and my brother's dream was to skate and train in Colorado. I remembered this a few years ago, and I started thinking that I could skate on a rink up in the mountains and fulfill part of his dream. But could I still skate after 20-plus years of not being on the ice? I decided to go for it. If I somehow lost my ability to skate, it would be okay. My son Nick had only skated a few times when he was little, so he watched some youtube videos about learning to skate on the way up to Breckenridge.

On my first step onto the ice when my blade touched it, it felt foreign, and I had a moment of panic. Oh no, I can't skate anymore. My legs felt wobbly as I went around the ice telling myself it was okay. By the third lap, I felt great, muscle memory kicked in, and I felt like I was at home again on the ice. I felt close to my brother and that I had conquered and overcome a mental block. Nick learned to skate fast; by about the sixth time around the ice, he felt comfortable. It was an exhilarating day. We picked up Jeff after his successful run and went to dinner.  And I have been on an emotional high ever since. A part of me that was closed off, broke open. Afterward, my mom messaged me and said, "you are one gutsy broad". You can see the video on Instagram

By the way Nick and Jeff recently hiked a 14-er (an over 14000 foot mountain peak) together you can see them together on top of Gray's Peak (below)

Journal prompts: Where is your opportunity to "get back on the ice"? What's holding you back? What would it feel like to do it?
Check Out Sheri's Living Your Vision Course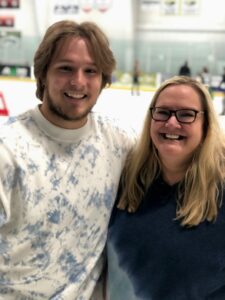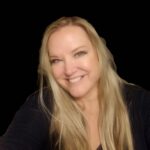 Sheri Kaye Hoff is a Transformational Business Coach known for inspiring intuition, vision, and action; and being a catalyst for personal and business growth, joy, and profits in a fun, relaxing, and fulfilling way. She uses both spiritual and practical techniques to obliterate blocks and create transformational change. Sheri is a business, leadership, happiness, and inner game expert. She has overcome nearly dying and has made it her life mission to share the keys to happiness and success. Learn More About Sheri
Recent Posts
What Would it Feel Like to Do IT?